FAST DELIVERY
2-8 business days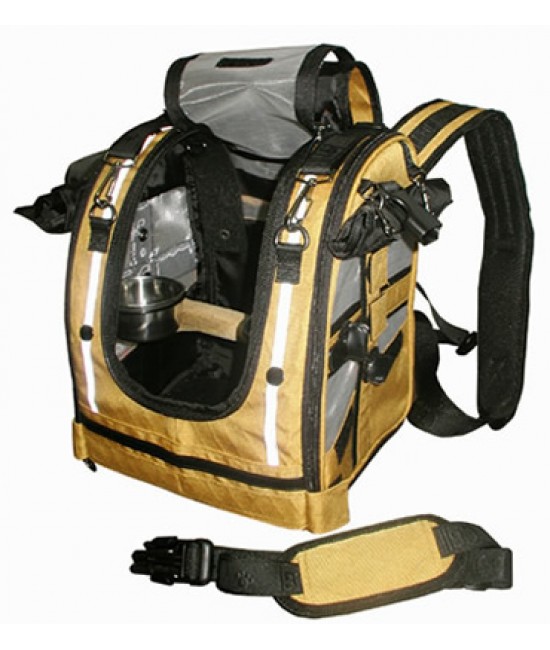 Pak-o-Bird XS Bird Carriers Stainless Steel Mesh
Brand:
Celltei
Product Code:
PB002-xs
Availability:
In Stock
$179.00

Features:
- 10" L x 8" W x 11.5" H Weight: 2 lb. 12 oz. including
- Shoulder strap 2 oz.
- Front / backpack strap 7 oz.
- Support panels 3.6 oz.
- Floor panel 2.6 oz. (removable to reduce weight)

Additional weight:
- Stainless steel cup 4 oz. each
- Dragon wood perch 5 to 7 oz. (depends on size)
- Perch position (from Floor, seam to seam): 4", 6", and 8".
- Fabric: 1680 Denier nylon material with stainless steel mesh
Color: Olive or Gold with light grey reflective strip and black color trim

Ideal for: very small birds such as Caiques, Budgies, Hanging Parrots,
Love Birds, Pocket Parrots, Parrotlets and other similar birds.
Write a review
Note:

HTML is not translated!

We are calculating the shipping quote, depending on customer zip code, shipping boxes size and based on the currently Fedex, UPS, R&L, PYLE etc. rates shipped from our TN, NJ or FL warehouses. If you need to know exact shipping rate before placing your order, please use our Contact Us form with your zipcode, cage name or model and color and we will respond you ASAP.
Phone:

(302) 261-5288

Email: admin@

birdscomfort.com